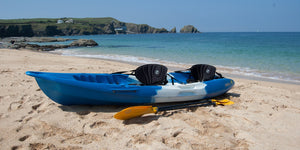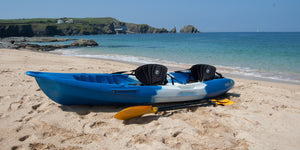 Feelfree UK
Feelfree Kayaks are imported and distributed in the UK & Ireland by Canoe & Kayak Distribution Ltd.
We are the largest supplier of kayaks and canoes in the UK and have more than 20 years experience selling paddlesport products through our chain of independent specialist paddlesport stores. We strive to bring you the best quality products from the paddling world, including the range from Feelfree!

All our staff are all dedicated paddlers who are specialists across all paddling disciplines. You can be sure to receive the very best advice when you speak with our team, and they will be more than happy to ensure you get the correct kayak or gear so that you can have as much fun on the water as we do!
The Feelfree Family
Feelfree is a family of brands including Feelfree Kayaks, 3 Waters Kayaks, Seastream Kayaks, Jonny Boats and Feelfree Gear. These brands bring a complete package of kayaks and gear covering recreational paddling, touring and kayak fishing, with a whole range of innovative products and original designs to bring you the best experience on the water! Whether you are a first time paddler taking your first paddle strokes, or a regular paddler looking for your next kayak, you can be sure to find a Feelfree Kayak to take you on your next adventure.
With over 30 years of design and development experience, the Feelfree team are continually innovating and bringing out new and exciting kayaks and accessories based on the latest paddling trends and customer feedback. Feelfree products are designed by a team of designers from New
Zealand, Thailand and the USA, and are manufactured in our very own factory in Thailand.

Feelfree UK is part of a worldwide network of distributors who bring the Feelfree Brands to over 40 countries around the world.

Feelfree UK | Feelfree US | Feelfree EU | Feelfree Australia